. . . . From Celia Noel, on twitter:
"That's me with Ned Sublette, Kenny Kosek and Jeff Myers at the iconic CBGB's! #Flashback to New Year's Eve 1987, what a night! #Sandunga #CBGBs"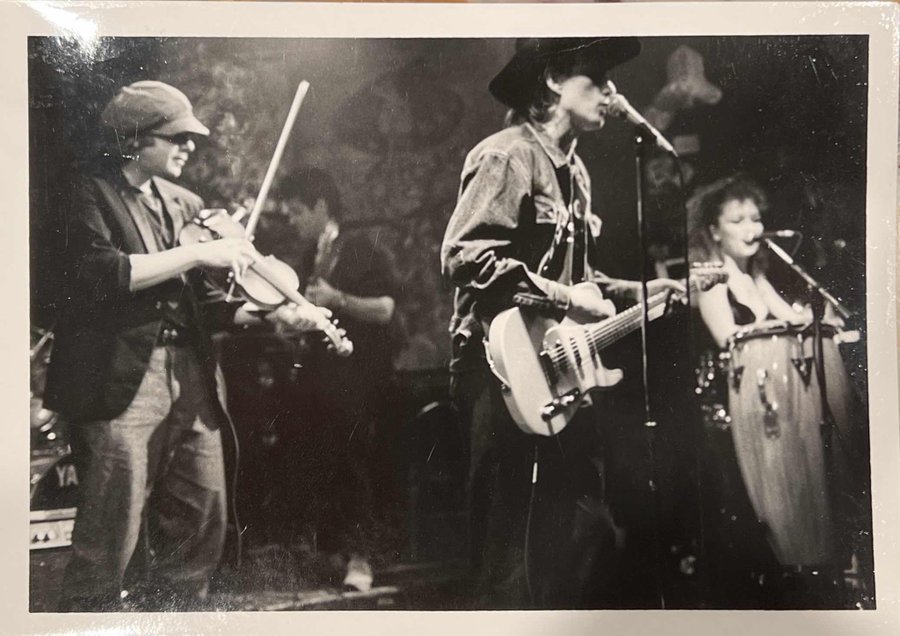 They played "Ghost Riders In the Sky" as the lead-up to the midnight count-down. I take pride in suggesting that tune. It became a staple of the band.