. . . . Blues Legacies and Black Feminism: Gertrude "Ma" Rainey, Bessie Smith, and Billy Holiday (1998) by Angela Davis.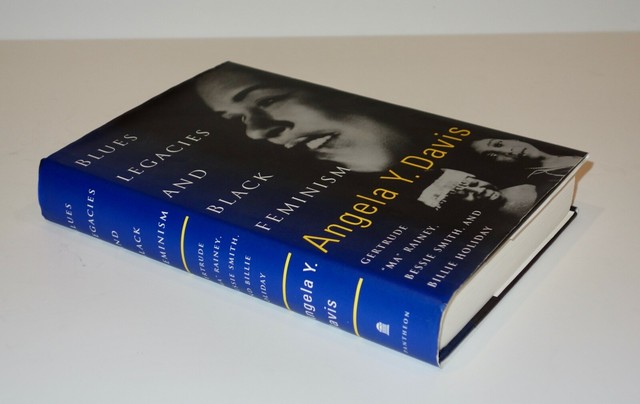 The moment we entered into her thesis, there was all kinds of self-kicking going on. It was so obvious. Prior to abolition African American music was primarily a communal expression, done in the fields, in worship, at funerals. It was also primarily spiritual.
After abolition, African Americans needed a whole new musical discourse. They had to make it up because never before had there been opportunity in these lands for them to make music that wasn't communal, that wasn't about the lament of the condition and the yearning for that condition to have passed away, leaving them free to do as other people did.
For Black women in particular, there was and could be no tradition that was about love, about sex, about romance, about what she wanted for herself, for Black women didn't have choice until after abolition -- and certainly wouldn't be allowed to sing about wanting to marry and raise her own children herself while cooking, cleaning, digging, and having her children go on master's credit side of the ledger and sold off any old time. So post abolition Black women had to invent a gendered, individual, popular musical expression for themselves.
This was particularly necessary for Black women who would have preferred women as their sexual partners.
And thus, here we come to the Blues, performed by a solo singer, with a single instrument, the guitar, played by herself. Of course these women couldn't afford more complicated set-ups, but this they could.
Of course a man got the credit as "inventor of the Blues"*, Robert Johnson, with a powerful legendary tale of meeting the devil at the crossroads as to how he did it to boot.
Why haven't we read this book before?
* Musicologists of course, know better. They all know there were a slew of performers.