. . . . Downloaded a really well done PDF of Owen Wister's Roosevelt: Portrait of a Friendship 1880 - 1919 (1930). I can cut and paste out of it for the essay I'm working on, of the Gilded Age's boys who wouldn't grow up -- yet ran everything. So like today.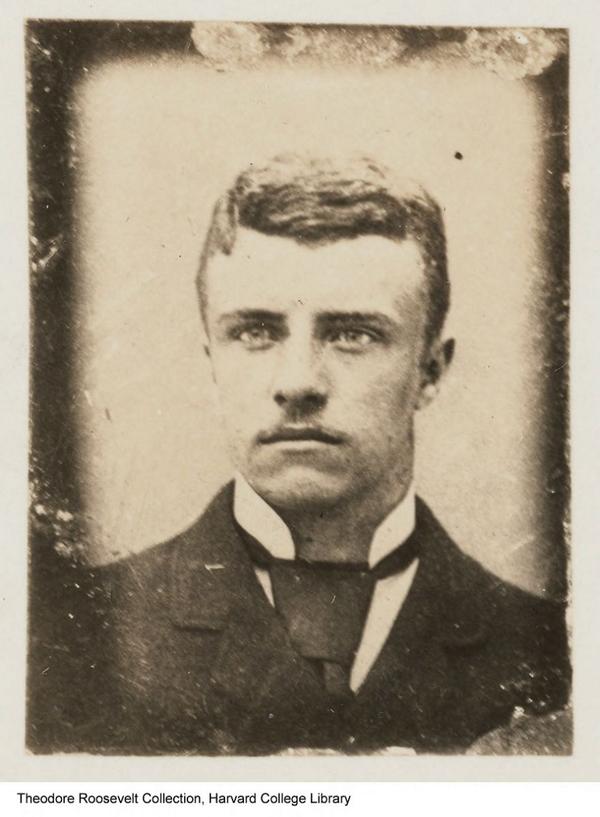 Theodore Roosevelt, sophomore at Harvard
Even more so this time around reading Wister's book, the arrogant, casual white supremacy, bigotry, sexism leap out.
Here we are, regarding the 'modern woman' already on page 10 -- recall the text proper doesn't start until page 4.
"Roosevelt's mind was a great deal cleaner than the modern lip-stick girl."
Quickly followed on page 14, in the context of their class's Hasty Pudding club theatricals, Ivanhoe as a musical production. This isn't the fault of Sir Walter Scott.
"...Ellis Island had not yet diluted Harvard and imported Broadway into the college-spirit of our shows. Next day, the fame of Ivanhoe was all over Boston, and spread to New York."
This is a dig at Jewish, Irish and Italian immigrants' own theaters, productions, writers and performers, that were very popular with 'proper' Americans too -- thus to Broadway.
One can never forget that Wister's grandfather was Pierce Butler, the largest slave holder in the south, before his bankruptcy that sent all the human property he owned to auction to clear his debts.
His grandmother, Fanny Kemble was a different sort of person. She left Butler due to slavery. In her
Journal of a Residence on a Georgian Plantation in 1838–1839, she
left us an invaluable portrait of life in Jacksonian America's enslaved world,
One cannot forget that Wister was a good friend to Thomas Dixon, the author of The Klansman: A Historical Romance of the Klu Klux Klan (1905), the third of his Klan trilogy, from which D.W. Griffith adapted the vile Birth of A Nation (1915). Spike Lee makes no bones about it. These books brought the revival of the KKK all across the US, which this time around was equally willing to lynch Catholics and immigrants as well African Americans. Yet "journalists' etc. scratch their heads and wonder how such things as the murder of George Floyd, the beatings of elderly Asian American women, come to happen in this country.
One cannot forget either that Theodore Roosevelt's grandparents were Georgia plantation slaveowners, who sold a young girl to finance the lavish wedding at which they married off their daughter, Martha Bulloch to the New Yorker, Theodore Roosevelt Sr. Needless to say, in boy Theodore's NYC home, he saw his mother and grandmother what they could to aid and succor the CSA's efforts during the War of the Rebellion.
~~~~~~~~~
Made a big kettle of split pea soup this morning. Cooked a sweet potato, mashed it, and folded it into the pea mixture of herbs, ground pork, carrots and red potatoes, plus some fresh squeezed lemon juice. That sweet potato gave the rest of it a nice, silky texture, el V said. "This might be the best split pea soup you've made yet!" I have been making split pea soup for decades, so surely there had to be rivals in that time? What a splendid lunch -- especially with toast made in the new Toaster, a toaster than I now have. Ha!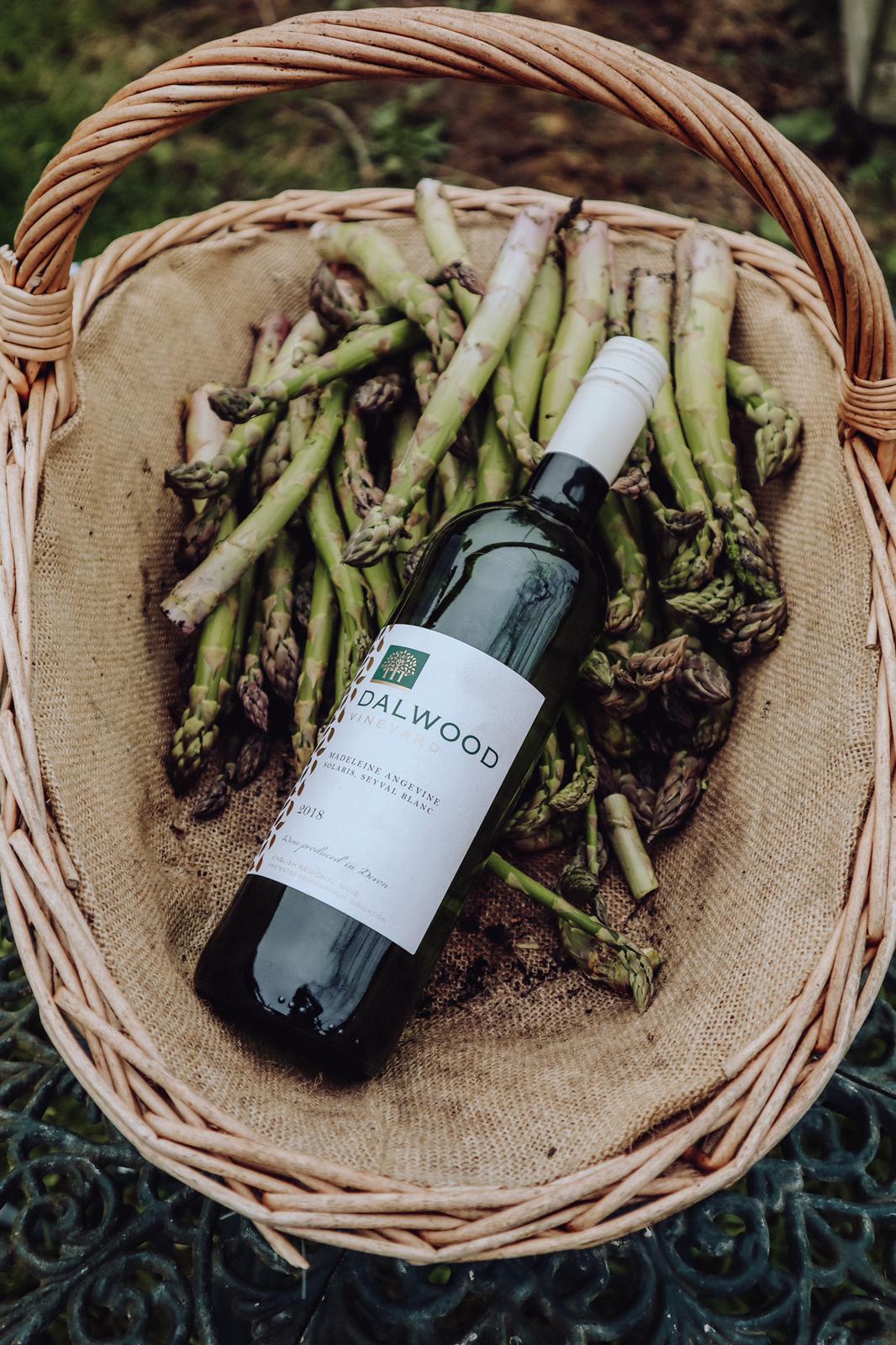 For the 6th time in the last 10 days we're having asparagus with dinner, accompanied by a bottle of Gruner Veltliner. It's been a good spring for asparagus it seems; the Veltliners are plentiful in the local wine stores, good quality, and not expensive..
Best of all I was in the supermarket myself, picking out the asparagus -- myself. I cannot believe the incredible pleasure I am feeling, shopping for groceries for myself in the stores, after over a year of not doing it. Hey, I'm also a cheap date!
I can't remember eating asparagus even once last spring; we weren't drinking anything then either except lots of tea, particularly herbals that promised soothing to the nerves.
~~~~~~~~~
Mail is definitely slower these days. We'd been notified by publisher the second half of last year's royalties was in the mail. But the check only showed up today. Audio royalties still to come.
~~~~~~~~~
Recreational MJ was supposedly legalized today -- with enormous caveats as to who can and can't grow, buy, sell. It will be just like the liquor licenses here -- very expensive, limited and mostly going to those who are deeply connected in the state's political apparatus. It does nothing to make it easier for people to get access to medical mj either. One still has to go through a gatekeeping 'state licensed to license medical MJ' physician -- yet another aspect of the necessity to be connected to the state political apparatus. This requirement is really a license for the physicians who have them to print money. A LOT OF MONEY. They charge preposterous amounts to sign off on a form that they give you in their office to fill out.
~~~~~~~~~~
France shutting down again, for three weeks, due to massive surge in new Covid-19 infections. Our turn again, soon. When will the a$$hat$ running things ever learn? Open -- surge; close -- contain.
~~~~~~~~~~
Still in the 60° range of temperature. Overcast though, the predicted rain has felt imminent all day, but still holds off. The western horizon looks as though rain is falling over there though. Colder air coming in tomorrow night for a couple of days, They Say.