. . . . Moses was the first to successfully download from the Cloud to his Tablet.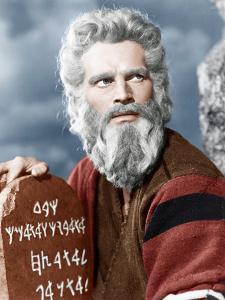 I cannot and will not take credit for the above, but it made me laugh so much in appreciation and admiration of whomever did originally come up with it, I wanted to share.


. . . We got back from Durham

Thursday afternoon. It took the taxi almost as long to drive the three blocks down our street to our corner as it did to drive from the LaGuardia to the turn down our street. That's how gridlocked traffic has gotten by 4 PM here as the Holland Tunnel continues to stay its original size and usage continues to increase proportionally every few months.
When we arrived in Durham last Sunday AM it was even colder there than it had been back in NYC when we left at 5:30 AM for the airport. It stayed wintery until the day before we left. Literally, from one hour to the next one saw people change from boots, hats and parkas, to sandals and sleeveless tops. It hit 80, far more seasonable for North Carolina at the end of March than the 30's and 40's that had been going on.

Among other activities we got to spend quaility time with Emeline Michele, as well as attend her concert. El V hopes to have her on the program for his upcoming Postmambo Studies trip to Haiti.
Weather or whatever: we had a perfectly splendid time in Durham. Our Duke hosts, as usual, did everything up proud. Most importantly, el V got to eat barbeque -- twice.
And here, Friday and yesterday, it got early spring pleasant. Everywhere people were carrying bunches of flowers, flowery table arrangements, bouquets. People were in a better mood than they'd been in weeks. In fact, right before we left, people were downright cranky. Today, though we are to hit 60 degrees, the skies are grey, and by 2 AM, through 2 PM, we are in a winter weather advisory, with maybe up to 3 inches of snow.
April

...

come she will

,

but one never knows what the mood.
Current Watching:
Rai / BBC / HBO Rome, season 1, 2005). This is my third rewatch -- not sure. But each viewing Rome seems even better and smarter than before, from every angle, that includes casting, acting, writing, costumes, lack of CGI, historical feel. Like The Tudors, Rome isn't always factually accurate, but the historical arc is, and the feel of the time and place, the characters, seem as likely as we can get here and now, from the impossible-to-imagine distance in time from there and then.
For some reason around Easter I like to re-watch things like the Taylor-Burton Cleopatra (1963) El Cid (1961), now Rome.
In the days of the winter solstice, I like nordic things such The Last Kingdom. In deep winter anything set in warm weather location – like The Glades was, in Florida – I miss that show. Too bad Death in Paradise (season 6, BBC, 2017) didn't show up in deep winter, but, instead appeared on Netflix at the end of winter, which was yesterday -- whatever the winter weather advisory wants to tell me. Yesterday was the start of Spring!
What is sad about this, is that I shall finally finish watching season 2 of Resurrection: Ertugrul. What shall I do? as Netflix isn't providing seasons 3 and 4? I am very sad that I shall never get to learn what happens to Ertugrul and Halime -- will that baby EVER be born? this baby will be Osman I, founder of the Ottomans! will Hayme live to see her grandson born? -- and the rest of the figures I've come to care about so much.
In the meantime, in spare moments, el V studies French in preparation for our vacation in France. But first, we go to New Orleans.