The Affair
is a television series from Showtime that mimics perfectly on screen the dynamics of a certain kind of middle-brow literary fiction. Beyond the narrative and plot, the dynamics include the milieus that publishers, consumers and creators of such fictions inhabit, or presumably inhabit, or fantasize they inhabit -- or even aspire to inhabit as their entitlement as publishers, consumers and creators of such fiction. This latter presumably is particularly the case if the writer is male (despite, as it seems, according to sales, the buyers of such novels are predominately female though the "critics" of these novels remain predominately male).
I watched the first season last summer, a year ago on dvd with ice packs held to my jaw, during three hot evenings. This was in the wake of an infected mess under the crown of a long ago root canal, which had so damaged the bone of the gum that an emergency bone graft had been done along with the emergency extraction of the final pieces of tooth to which the crown had been anchored. Antibiotics, pain meds, ice packs (to keep off swelling and bruising -- this worked!). The day after the extraction el V had to leave for Cuba. In this context there was nothing that would have worked so well to distract myself from myself, particularly as much of the location of much of
The Affair
took place by swimming pools and the ocean of Long Island.
Lots of beautiful cool water to look at during the heat of those August nights. As appropriate for this literary work, water imagery is all over this series, starting with the opening credit sequence, accompanied by music, composed and performed, lyrics written by Fiona Apple.
It's the same this August -- warm, steamy evenings, and el V's in Cuba, but -- no dentistry. Still, this summer is also different. At this time last year we'd just turned in the final ms. for
The American Slave Coast
to ye Editor, but this August we're working on the script for the stage version, with music by Donald Harrison, at Symphony Space.
Due to last summer's antibiotics and pain meds,
I couldn't drink, and due to the wound, I couldn't eat many things either. This summer I can drink chilled Verdejo, from Spain's Rueda region, which goes so well with oil cured black olives, cantaloupe, Jamón serrano and Manchego cheese -- with crusty bread and a Calabash tomato from Chiapas. I couldn't have any of these last year.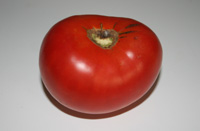 Last summer
The Affair
seemed to me slickly produced superficial "quality" tv, centered on families and communities who generally have more of everything than they need, and who aren't the enthralling people they believe themselves to be. It demonstrated some pretension to edgy narrative craft, in which plot lines and events arrive for the viewer in fractured chronological sequence and crucial information is withheld. This latter has become technique of choice it seems in the last few seasons of television story-telling. But too often, as with, say,
Bloodline, t
here is no organic need to put off telling the audience essential facts. When these less than compelling facts arrive, the viewer makes a moue -- that's all ya got? -- since the surprising info falls flat and does nor enhanced or expand of anything that's gone before. This willful withholding drags on the pacing and prolongs a season, which would have been much better as six episodes instead of 10 or 13.
Noah Solloway, in Park Slope, Brooklyn, outside his wife's brownstone, before his second novel, Descent, becomes a sensation.
The Affair is presented through the perceptions of a variety of characters who rotate around the planet figure of Noah Solloway, played by Dominic West, who is -- a novelist! Most of the episodes are divided into two parts.
Alison, in a state of misery. Perhaps. She's supposed to be mysterious to everyone, mot of all to herself. But who knows? Since she's so often given to us through the eyes of the men in her life, particularly by a man who is a novelist basing what will be a blockbuster on his interpretation of Alison, and ultimately presented by the writers of a television series, who manipulate her feelings and maneuver her actions for the purposes of the series.
The initial episodes' parts are divided between Noah and Alison Lockhart, played by Ruth Wilson, the married woman with whom he falls into an overwhelming, passionate sexual affair. This life disrupting adultery happens while on the annual family summer vacation at his father-in-law's luxurious Long Island estate, the summer in which Noah is hoping to finish his second novel. Alison, like her husband, Cole, and his family, are native for generations to Montauk and Long Island. They are not fond of summer people, but they have no choice but to serve them for their livelihood.
Noah's father-in-law, Bruce Butler, played by John Doman, who like West, is recognizable from his role in David Simon's The Wire, is also a novelist. Unlike Solloway, Bruce's writing is highly successful and richly rewarded. Films are based on his novels, and he writes the screen plays too, which is why he was able to buy this Long Island luxury (since it seems his wife's WASP family are currently down on their financial luck) and hang out with other successful and vulgar figures who summer in Montauk.
Helen Solloway, crossing my hangout, Washington Square Park, looking for a bench on which she can vape some weed.
Noah's wife Helen, played brilliantly by Maura Tierney, is dependent on her father's money, while her mother, still controls her life to a degree that Helen has not yet understood, starting with paying for her grandchildren's private school education (while Noah teaches in public school).
Helen's perfectly horrid mother, Margaret Butler, played magnificently by Kathleen Chalfant.
Helen and Noah have 4 children. Noah teaches English in a public high school in Brooklyn; Helen has a boutique new-agey store stuffed with useless stuff of interest only to Precious Mummies with husbands who run hedge funds, so can afford to spend their days in spin classes, yoga studios, the hair stylist, while drinking wine, shopping and trundling their very special children from one place to another. The store does not make a profit, but Helen has a (very big) trust fund, set up -- I think -- by her wealthy grandfather. Her wealthy father is a self-made man who married into a WASP family.
So here we are, located in a classic cesspool of seething class conflict and family dysfunction -- opportunity for lots and lots and LOTS of drama, which there is, and emoting about it, which the characters do. Nevertheless season 1 involved me enough that I requested the second one when it became available from Netflix.
The first season ended on a cliffhanger, with no conclusion to the primary plot line, and leaving puzzles of what happened, and to whom? not to mention who did it and why. Ah, this viewer said to herself, "Not literary fiction at all, but serial fiction, long the most popular form of narrative." Just like, as it turns out, we will perceive, with Solloway's own novel by the end of season 2, despite having been declared the bravest and most interesting voice to appear on the literary scene since Philip Roth. I get a kick out of trying to figure out if the writers are being sly and satirical or if they themselves believe that this is what "literature" is.
At first diving again into the roiling waters of The Affair again seemed too daunting. But once I dipped into season 2, I went happily all the way to the bottom of the pool. A great deal of this is because Helen Solloway gets to have her own parts in almost all the episodes. Tierney nails and dominates every scene she is in.
A scene in which Helen, already stoned, is drinking her wine, entirely miserable and angry after a terrible time in the divorce mediator's office, trying to get undressed, while karaoking along to "I Changed the Locks" is one of the most brilliant things ever put on television. Not to mention the courage of Tierny to do it, the way she does it. Her Helen is the most interesting person in the series.
Noah's the writer, so most of the time he's feckless and dull, while demonstrating his extreme selfishness, which is ruled by his dick, and petty egotism. Alison's neither deep nor complicated -- she's too much like an opera's tragedy queen, or least that was how she came across to me in the first season, and I've probably not gone beyond that first impression.
However, her ex-husband, Cole, gets his own parts in season 2 as well, and he gets more interesting all the time. There is a new character, Louisa, brought by her parents from Ecuador when she was 11, who is anything but tragic, and who adds a great deal. Her insertion into the narrative is organic and plausible.
The other reason I fell happily into The Affair's season 2 was my slow comprehension that this wasn't actually a television thriller, but a portrait of how a certain kind of novel gets written, and the obsessions of a writer writing this kind of novel. It goes so far as to dwell with even boring detail on the novelist's manner of moving his characters around, manipulating them and maneuvering them for the sake of the plot, not for the sake of psychological plausibility at times. There is as much dwelling on these matters as plot given to the viewer, in the way many writers bang on too much, too long, too minutely, to be in the least interesting about how they are such good and conscientious creators, who work, Work, WORK!
If one can enjoy this sort of thing presented dramatically on screen, with a highly glossy surface, then this series is for you. It evidently is for me.
The third season of The Affair premieres in November.
Other reading, of real books, not watching on tv, includes The Romanovs 1613 -1918 (2016) by Simon Sebag Montefiore; for the second time, Napoleon: a Life (2014) by Andrew Roberts; Grant (2001) by Jean Edward Smith; and, for the first time since an undergraduate, Travels Through France and Italy (1766) by Tobias Smollett. I haven't finished any of them yet, but all 4 are wonderful.