The first episode broadcast in the UK last night -- with nearly 7 million viewers. As
Poldar
k captured 29% of the Sunday night viewership from 9 PM on, it was a successful debut
.
Poldark also topped BBC1's JK Rowling adaptation A Casual Vacancy, which it replaced in the Sunday night slot.
A Casual Vacancy began with 6.6 million viewers last month, ending its three-part run with 4.6 million.
And
here's a review of the first episode
:
"rugged and gorgeous – and that's not just the coastline . . . ."
The other major star – also rugged and gorgeous – is the coastline along which Poldark gallops. Dorset's dead to me since the second series of Broadchurch, even if the Jurassic coast was about the only thing that didn't disappoint. It's all about Cornwall now, though. And that's something else that's much better here than in the Spanish-dubbed 1970s, when, on the few times it does venture out of doors, it's drab and grey. Here, sparkling, it's so much more than a backdrop. God it's beautiful, who needs Croatia? This isn't going to do Cornish tourism any harm at all, the Poldark effect.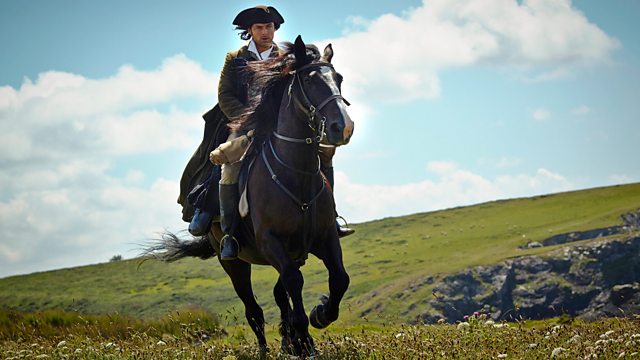 How can anyone resist anything that opens with
a man in a cloak galloping along cliffs rising from the ocean's coast
(clips from the first episode available at the link)? I love the reviewer's description of the series as a "family swashbuckler."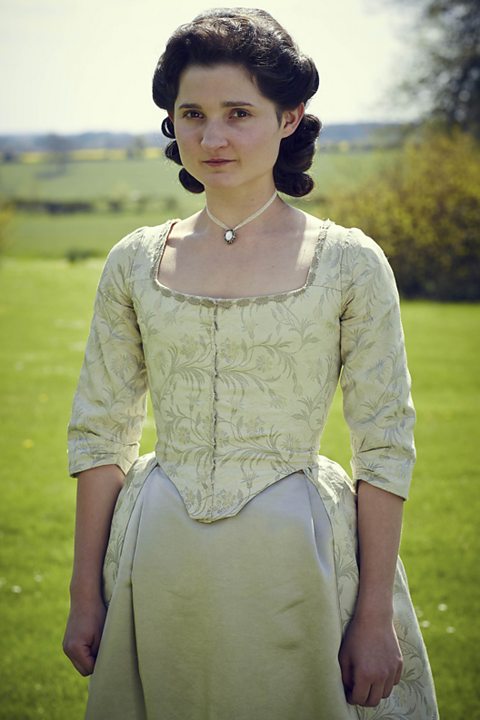 Ruby Bentall, Verity Poldark 2015
I'm now attempting to wrap my head around the idea that Verity Poldark, Ross's cousin, is this time around being played by Ruby Bentall, the actress who was Minnie the skivvy in
Lark Rise to Candleford
.
Norma Streader as Verity in Poldark 1975
Alas, I have learned that one of my favorite characters from
Poldark 1975
,
Caroline Penvenen and Dr. Enys 1975
Caroline Penvenen, played by Judy Geeson, who marries Dr. Dwight Enys, and thus makes another couple I adored, is not in
Poldark 2015
. WHY?????
I have also learned that PBS will broadcast
Poldark
2015, t
hough I still don't know when
in June.