. . . . I was in the process of walking across the
University of Wisconsin Student Center, far back in the day.
campus of the University of New Mexico, which was really the University of Wisconsin,
North Dakota barn, pasture and slough.
but really was the vast backyard of our farm.
I was on my way to the library, which was really NYC's midtown research library, which was really the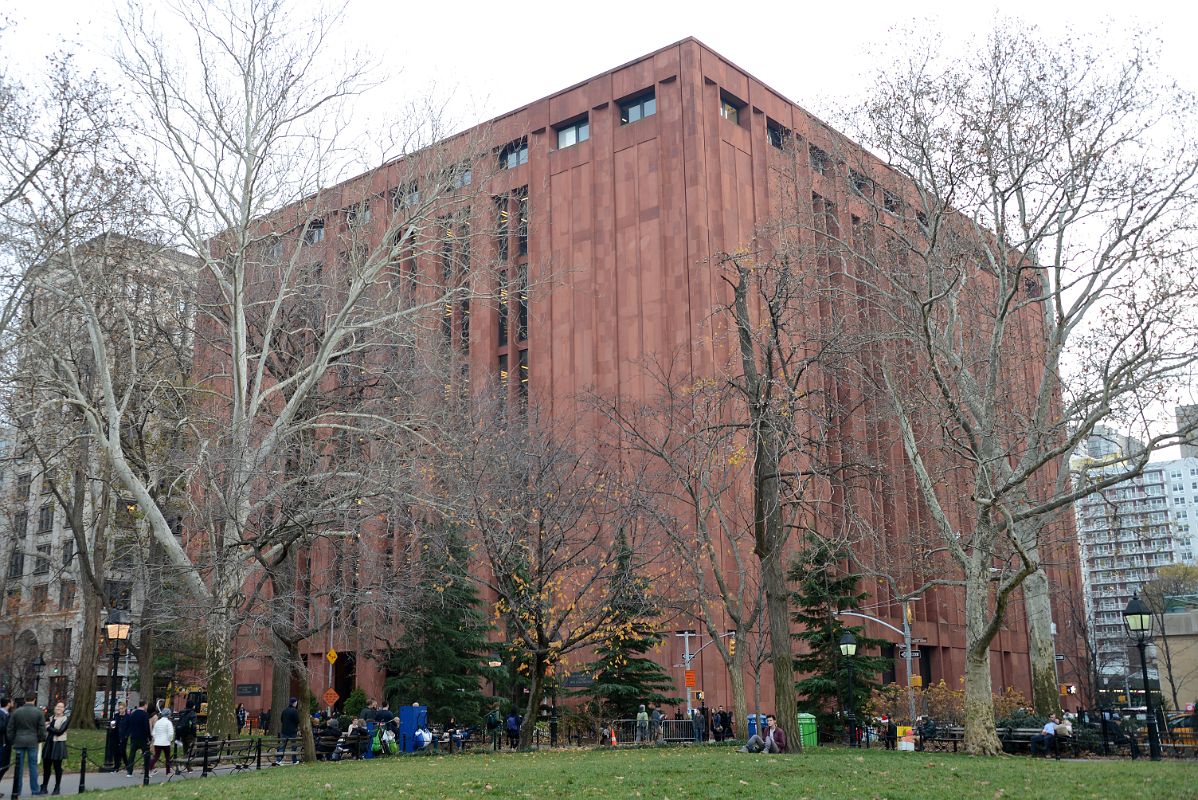 Bobst Library and Washington Square Park.
NYU Bobst Library situated on Washington Square Park, where I was having a class meeting in my graduate writing program.
There was a brilliant sky marquee in that only-in-New Mexico saturated blue purity, and in it were birds, birds, birds, particularly raptors, and particularly very large eagles. Dream me wondered if eagles were the the source of humanity's dream of dragons?
As I walked, the campus, off to my left, ended in a large body of water -- a lake or a bay. It too was filled with birds, particularly Canadian geese.
Twice I watched eagles make a successful hunt on these geese, from the initiation of their hunt, circling high above -- but they were so large I could see the feathers of their throats and wings, to the targeting of the prey, to the astonishing glide-drop to the back of the goose, both going underwater from the impact of the overhead strike's velocity, then the eagles beating their rise from under the water, up into the sky again, their meal in their talons.
Schwarzman Library
At the same as I arrived at the columned portico of the library (which Bobst does not have, but Schwarzman in midtown has, I had brilliant conception for a novel.
Then I was in the house that I shared with my writing major roommates. I couldn't wait to describe to them what I had seen, but simultaneously, deliberately refrained, restrained, to preserve the marvel of it -- not just once did I see that successful targeted plunge through air and water and ascension again, but twice! Nor was I going to tell them of my novel breakthrough!
It was at that point El V woke me .
I was able to recall in detail the eagles, but not the novel. All I can recall of it is that it involved two women and their relationship to writing, which informs entirely their relationship with each other, and with life generally, which is hardly a brilliant conception, and certainly not even original. Nor have I ever been in a writing program, whether in university or otherwise, though I have certainly been graduate schools!
Oddly, these days when I dream of being back in school, it's always graduate school, not high school or undergrad, as those dreams used to be. Still, as all my life, I still spend a generous amount of time on campuses and in libraries.
While drinking tea I realized the landscape of this dream included all four of the landscapes that I have imprinted upon, due to inhabiting - walking, every day for years and years, or nearly every day.
Upon even further reflection this dream includes yet one more formative landscape -- Chestertown and the Chester River of Maryland's Eastern Shore, which is where the Canadian geese come from.