. . . . The day in which we can choose
to be with those we love and those who love us! The day in which we can choose to be where we want to be,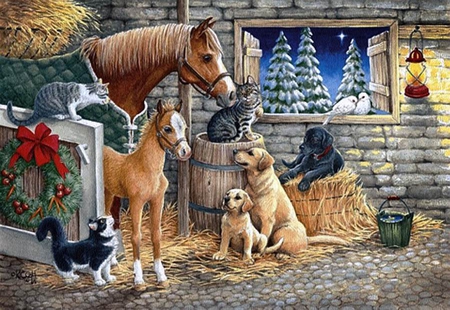 to indulge our animal companions, commune with nature, walk our town's streets, or rest with a good book.
. . . .This is the day we can choose to be ourselves.
Christmas display in Tokyo -- where Christmas isn't even a holiday! So yes, today we can be anywhere, be anything we like. Or go nowhere and do nothing if we so please!



Gifts have been opened . . . .




It's not exactly roasting chestnuts by the open fire, but I am broiling eggplants, sweet peppers, etc. as my contribution to the Christmas feast uptown this evening.




Listening to music, but not drinking any wines, not yet!