The American Slave Coast authors in Stony Island Art Bank's library, Chicago, IL, September 21, 2016.
The next day we embarked for Columbus, Indiana, which involved driving across Chicago for the third time on this trip, all three times during the noon time traffic.
So many people worked so hard and long to bring us to bring us to Columbus It took a coalition of 5 organizations; the
Liberal Arts Division of IUPUC
was just one of them. We're so grateful to everybody who gave us this incredible experience, and further then, the pleasure and privilege of spending time with them.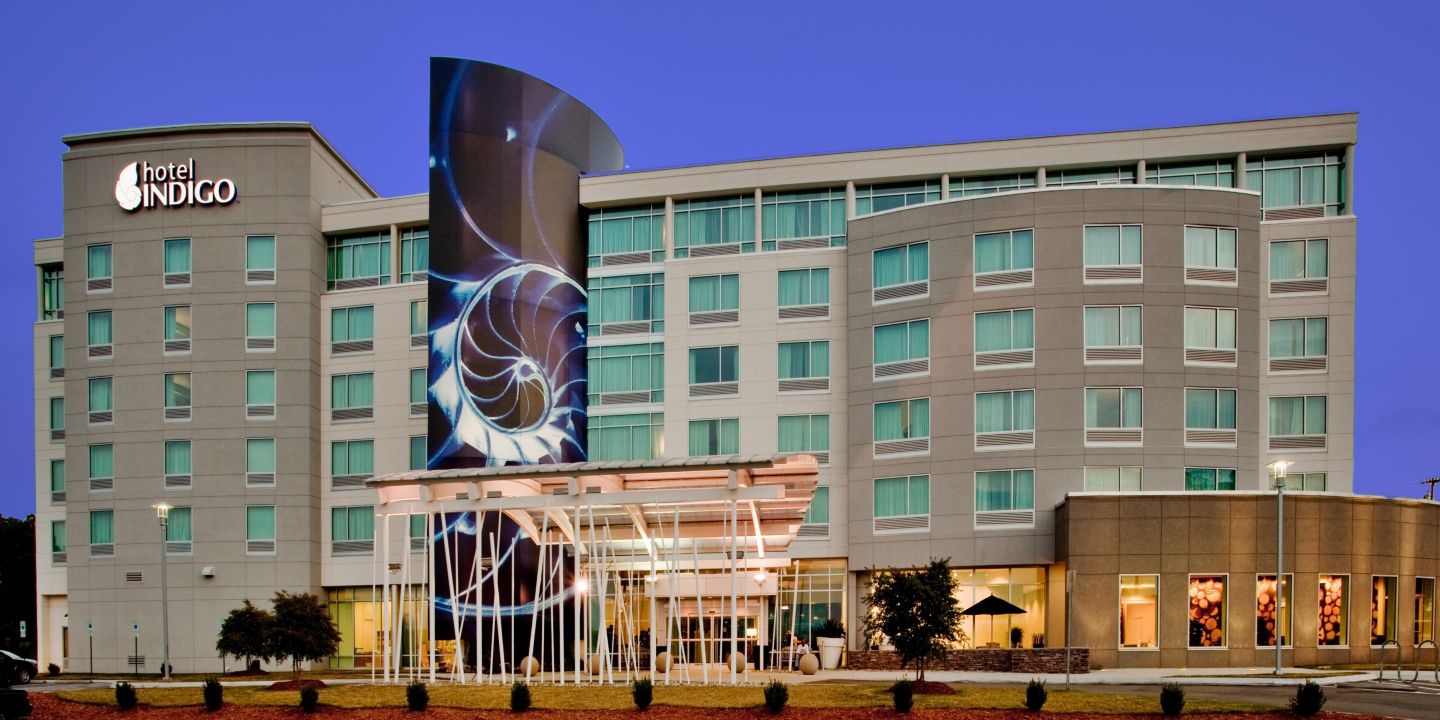 The Hotel Indigo
was part of the coalition. They had beautiful posters adapted from
Slave Coast's
cover art.
As Columbus is a unique center of modernist architecture
-- Columbus is packed with design talent of every kind, from architecture to graphics. This poster was posted around the hotel with the whats, wheres and whens of the appearances, including the radio interview which will appear on an Indiana local, state and federally funded
history
program that airs weekly -- focus of course on Indiana history. The hotel's material contribution was the room and breakfasts. The other meals were provided by our coalition hosts. The hosts also picked us up at the hotel, drove us everywhere and delivered us back to the hotel. They were extraordinarily thoughtful and proactive about all this.
Another sponsor that brought us to Columbus was
The African American Fund.
What the Indiana AAF is and how it came to be is an interesting story of Indiana history itself. It is founded and funded in various places
locally
, entirely via the financial contributions of local Indiana black families, who also manage the fund's capital investment, growing it over time. The AAF in Indianapolis's capital is up to millions now. The African American Fund promotes arts and culture, education and community activism -- I'm sure I missed something.
Representatives from Columbus''s African American Fund African American families' investors were at dinner with us on Thursday night, from whom we learned a whole lot of Indiana history. If I have this right, these families are descendants from the small free black communities established early in Indiana, sometimes by Virginia planters who wished to manumit their enslaved laborers, who had bought parcels of land in the territory across the Ohio River, and settled them there. At times it was illegal to free slaves at all; additionally, if an African American was free it was illegal to live in Virginia; the re-enslavement of freed people was rampant by myriads of whites who cared nothing at all about free papers or anything recorded in a court house.
*
Bartholomew County Public Library with Henry Moore; the building itself is an I. M. Pei and Partners design.
The other sponsoring venues were
View Point Books
,
The Columbus Peace Fund
and the
Bartholomew County Public Library
.
It was so interesting and so heartening listening to the View Point Books's owner's satisfaction with having weathered the storm from e-books and seeing that independent bookstores and books themselves are prospering. She says her customers always make their books orders through View Point -- and after doing e-books for a while, have come back with enthusiasm to 'real' books, between covers. They find the books easier to read, the content more memorable, and for research, so superior there is no comparison.
I wish we'd had had time to just hang out in Columbus for a while -- as just from this list of sponsors that bring in people from outside, we see how much is going on there.
At the best of times these things blur into each other when one does so many in a compressed period. But this one was particularly hard.
We drove in 10 states in 11 days, all of the states more than once, with the exception of Michigan.
------------------------------
*
I'm currently reading about this resettlement in connection with Indiana's free black communities enormous role as conductors and providers of safe houses, aid and assistance in the Underground Railroad in Fergus Bordewich's deeply informative and interesting
Bound For Canaan: The Underground Railroad and the War for the Soul of America.