It's Washington's birthday.
It's also another Fashion Week in NY
C.
The record low for this date in New York City has been broken, which has been held since 1888 -- when North Dakota wasn't yet state!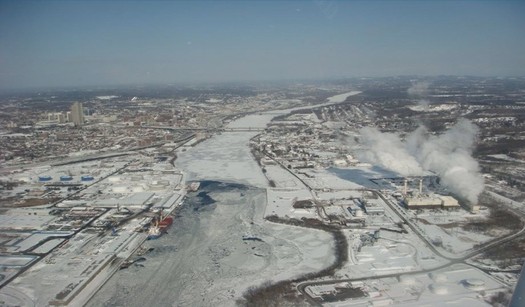 Hudson River From Above - U.S. Coast Guard
Manhattan shore of the East River, Monday, February 16, 2015
Hudson-Athens Lighthouse, Hudson River.
Washington's first inauguration, April, 1789
I imagine George Washington in Manhattan on his birthday during his first administration. He'd have had his first birthday as President in 1790. It was probably even colder than today, a
s the northern hemisphere was still in the throes of the Little Ice Age in 1790
.
*
Presumably however cold it was on his birthday in 1790 Washington's circumstances were a deal more comfortable than on the night of December 25–26, 1776.
Mr. Washington, hasn't fared well on his birthday NYC today either. See today's NY Times's "
George Washington, Slave Catcher
." In truth, this column rather depressed me, as if waking up in frigid temperatures on my birthday after a night of waking el V four times with my nightmares wasn't depressing enough.
------------------------------------
*
1790 - 1820 was a period of particularly extreme weather anomalies -- which were significant factors in the French Revolution's momentum, which had already started (1789), as there had been so many failed crops = famine.