El V's decided how to open his performance bit tonight at
Danny Rivera's concert:
with a decima, from La vida es sueño, by Pedro Calderón de la Barca, widely regarded as the greatest playwright of
Spain's el siglo de or
o.
Decimas
are still sung in Puerto Rico.
He's accompanying his performance by playing his classical Ramírez, the same guitar he bought as a young classical guitar and vihuela student in Spain, with the help of Segovia.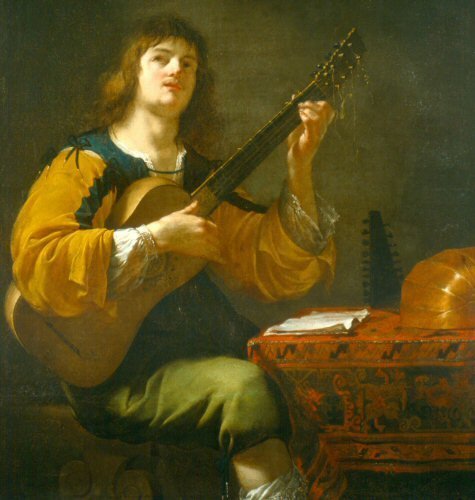 The guitar was already a recognizable instrument in Spain by this time of the 17th century, via the vihuela and the gittern.