A

lways coughing, always exhausted. Could this be caused by the Riccola cough drops I take at bedtime, and during the night, to suppress the coughing urge? My stomach is very tired of these cough drops, which also suppress the appetite for some reason.

T

hus I wasn't thrilled last evening when El V reminded me that I will be likely spending about 6 weeks in Cuba in January - February 2017. I'd forgotten the NYU Cuban music gig that he has for the 2017 spring semester . . . . I really don't want to be in Havana for that long. Plus fearing getting sick (which is how I got the coughing bug -- el V acquired it in Cuba and brought it back to me -- and will I ever get over this thing I've had for weeks now? This isn't counting the January 2017 Oriente trip.

The real problems are the election. We have no idea how things will shake out and how this will affect everything about Cuba, for all kinds of reasons from either candidate.

So

, the coughing.

So

Fluff TV.

Ever

since watching her in several seasons of

Army Wive

s when living in Maryland, Catherine Bell has charmed me. She's so lovely, while being thoroughly approachable. Her characters are very nice people, while having substance and grounding.

W

hile

still part of cast of

Army Wives

(Lifetime TV)

Catherine Bell played the central role in a series of Hallmark Channel movies, the

Good Witch

. Cassie Nightingale arrived in an out-of-the-way New England town (as if there actually is such a thing) named Middleton. Her past is something of a mystery, as is Cassie herself, who knows things, appears fortuitously, and so on.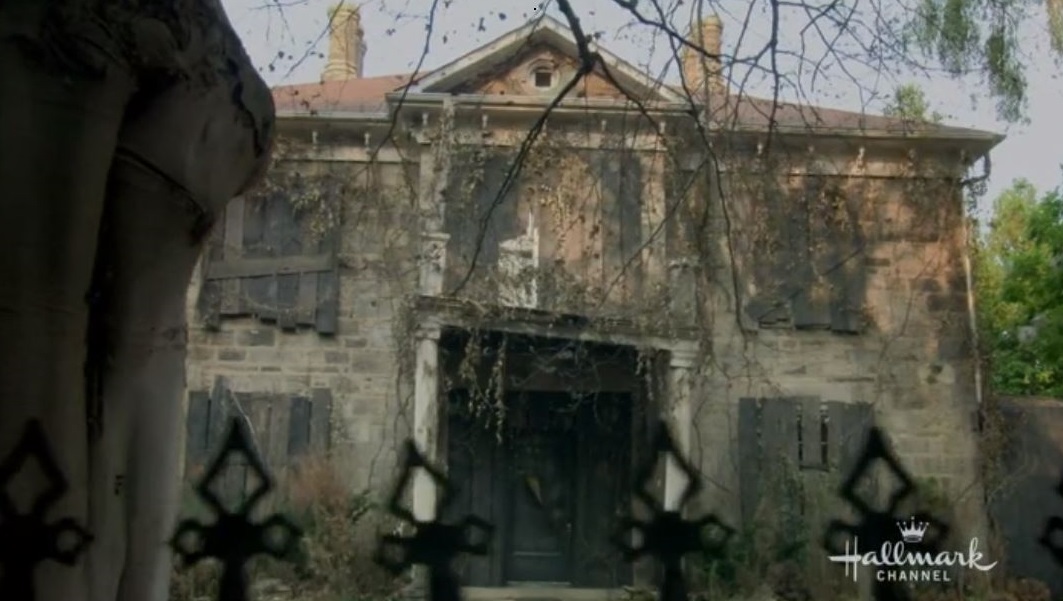 Grey House, BC -- Before Cassie.
Grey House AC -- After Cassie.
Cassie
evidently had ancestors in Middleton, specifically the one who owned the old mansion in disrepair called Grey House, which has been left to her. Cassie struggles to turn Grey House into a Bed and Breakfast while also opening and running a shop called Bell, Book and Candle.
There were seven
Good Witch Hallmark movie between 2008 - 2014
. Along the way Cassie acquired a family, gained the love and trust of Middleton, and even served as mayor.
Cassie in her beloved shop, the Bell Book (as she calls it).
I

n
2015 Catherine Bell turned
The Good Witch
into the first season of a television series without jettisoning any of the elements that made
The Good Witch
such a successful and lovely-to-look-at Hallmark series of movies.
T

he stories
, like Cassie's witchcraft, are gentle, sweet and wise. It's a fantasy of how the problems that she and her loved ones and the town even, face, can turn out well -- problems of family, livelihood, leases, work, home, that we all share. This is particularly striking in the 2015 series continuation, in which Middleton, which is a very special small town -- probably still more like a village, quite like Chestertown, MD, where I first saw Catherine Bell, has come to the notice of greedy developers who want nothing more than to capitalize on the town's charm and thereby turn it into another tacky, over-crowded, over-developed chain franchise place, just like the small city closest to them. This situation resembles Chestertown as well, with people lusting to have box stores and franchises just like the closest big town small city -- called Middletown in fact -- while other, and equally passionate and influential factios of Chestertown rally to block these things from happening.
I
just watched the whole
The Good Witch
2015 series. During the episodes the coughing receded -- at least the noticing of the coughing receded. Did I mention how pretty Cassie, Grey House and the shop are?
O,

so very pretty,
but still with such warmth -- it's like being inside one of those sumptuous fantasy Hallmark greeting cards. Martha Stewart should eat her heart out.