This AM I managed to uploaded 20 of my own Cuba photos to the
Travelers' shared photo site
.
Mine are the ones with --duh -- my name on them.
This is my personal favorite, "el tractor y los platanos", taken on the tabacco farm, which grows all kinds of food, as well as some coffee, pigs, chickens, cattle, horses, etc. There were also cats and parrots. The hand of bananas is hanging from the banana tree on the right foreground.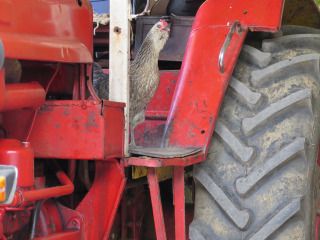 along with "el tractor y la gallina" -- this hen could not stop cackling the news she'd laid an egg -- I tracked her down by her incessant shouting the news to the world.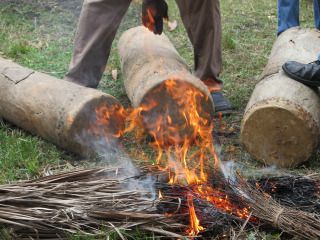 However, this one is el V's favorite of the photos I took, "Fire Tuning los tambors de Yuka." The Christmas Canon G-whatever is so good! It captured not only the smoke, but the transparency of the flames in front of the drummer's hand.